Candidate Under Investigation in PA Road Fatality is Vice Chair of CPAC
Josh Marshall
You see this story about the gubernatorial candidate from Pennsylvania who's being investigated for his involvement in a fatal motorcycle accident. He apparently drove for miles after the accident with the motorcycle stuck to the front of his car. Charlie Gerow insists he wasn't the "cause" of the accident. As I said, his role in the accident is currently being investigated by Pennsylvania State Police.
But TPM Reader BH points out that Gerow is not just a candidate for governor. He's the Vice Chair of the American Conservative Union, the group that puts on CPAC.

Read More
The full story of the conspiracy
| News
A far-right sheriff in rural Michigan has sent a private investigator and a deputy sheriff on a tedious journey from township to township, grilling clerks about their election processes in an apparent attempt to dig up non-existent evidence of election crimes.
Read More
| Muckraker
"Who killed Ashli Babbitt?"
It's a question that, in recent weeks, has become a mainstream rallying cry among the MAGA crew after growing in volume for months on the far-right fringes. Rep. Paul Gosar (R-AZ) has asked it repeatedly, as has former President Donald Trump himself.
But the thing is, they think they already know.
Read More
Since President Joe Biden first ascended to office flanked by the barest effective Senate majority — an evenly split chamber and Vice President Kamala Harris' tie-breaking vote — one Senate rule has earned more ink than any other: the filibuster. In its current form, the filibuster demands 60 votes to proceed to debate on most legislation.
Read More
| Prime
Sometimes, in politics, an evocative piece of imagery sticks and becomes something of a meme. "Democrats in disarray." "Shattering the glass ceiling." "Drain the swamp."
Read More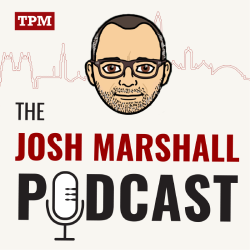 Ep. 182: Pelosi's Veto
While discussing the fate of the bipartisan infrastructure package, Josh and Kate react in real time to the news that Speaker Nancy Pelosi is rejecting some...
MEMBER EXCLUSIVES
PRIMEWIRE